ENGIE Laborelec is engaging in a comprehensive research program to investigate the impact of public lighting on biodiversity, taking bat activity as a reference. Measurements carried out in 2021 near Paris and Brussels provide food for thought about further research.
Artificial lighting has a negative impact on nocturnal animal activity, which represents around 70% of all fauna activity. But current knowledge about the impact of various types of lighting is still limited. That's why ENGIE Laborelec's lighting competence center is engaging in a comprehensive measurement program to learn more about it.
The research focuses on quantifying the presence of various species of bats in relation to the characteristics of the artificial lighting found in their habitats. Bats are particularly appropriate for this type of research because the diversity of bat species is a good indicator of an area's biodiversity, including the presence of a variety of insects and the possibilities for nocturnal hunters such as owls and hawks to find prey.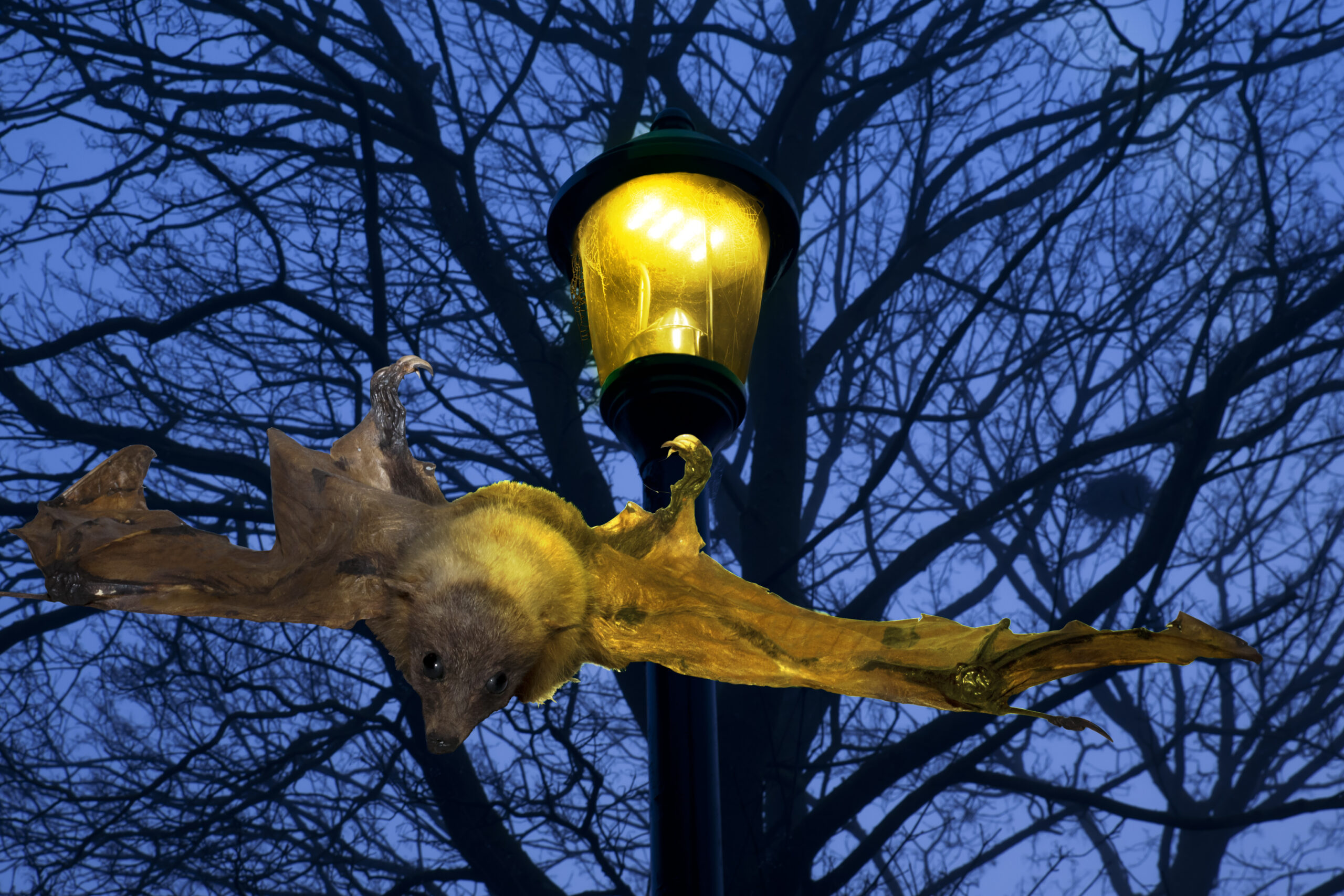 Pioneering measurement campaigns in Paris and Brussels
In 2021, ENGIE Laborelec carried out major measurement campaigns in suburban areas of Paris and Brussels. In both campaigns, Batlogger M ultrasonic detection was used, with geolocation, to record the signals emitted by bats. The recordings were subsequently analyzed to identify which types of bats were present at which locations.
Laborelec's car-mounted DYLA dynamic lighting assessment system was also used to measure the characteristics of the street lighting in the areas concerned, picking up every aspect of the lighting infrastructure, including location and height of each individual light point, the type of lamp, street-level light quality, and light coverage and intensity. These data were then supplemented with spectrometric measurements to allow short wavelength light impact to be measured compared to other spectra.
Improving public lighting in the interest of biodiversity
The work was presented in October at the international Lightfair conference as well as other forums. "The campaigns provided valuable insight into the lighting parameters impacting bat populations, and therefore impacting biodiversity too," says Laborelec expert Agathe Pharel. "In 2022, we're carrying out further analysis and working with international lighting and biodiversity experts to finetune our methodology."
"We're also advising Brussels communes on how they could improve their public lighting infrastructure in the interests of biodiversity." A pilot project called 'bat light district' is already ongoing in the commune of Jette.
Would you like to learn more about this project?