Revolutionizing society's technical infrastructure
We're living in fascinating times. Technologies are being invented and developed at a fast pace, promising to revolutionize society's technical infrastructure. But which of these technologies will eventually live up to the promise? Which concepts are feasible? What would be required to scale them up? And how will they allow businesses to dramatically reduce costs, boost service levels, and prepare for the future?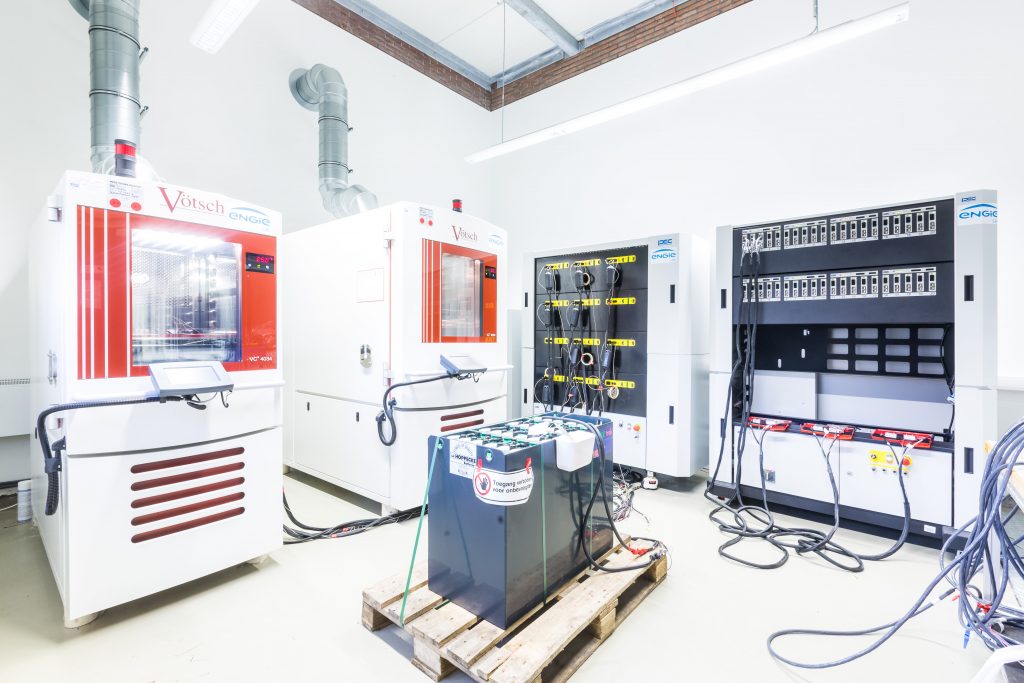 How we can help
As a leading multidisciplinary competence center in electrical power and energy technology, ENGIE Laborelec participates in numerous research and development programs around the globe. Operating several specialized laboratories in domains ranging from materials technology to energy storage, we partner with knowledge centers, consortia and businesses all over the world to develop and run a wide range of energy-related pilot projects at every technology readiness level (TRL).
In practice
Our research and development activities focus on designing, setting up and running pilot projects and experimentation sites. At these sites, we carry out comprehensive measurement campaigns and run simulations, allowing us to:
To achieve this, ENGIE Laborelec manages expert teams and operates dedicated laboratories in the following domains:
Research projects undertaken include simulating power grid solutions for horticulture businesses, testing large-scale battery use in power plants aimed at assuring grid stability, evaluating the potential for non-disruptive ground penetrating radar to detect underground cabling, assessing how reliable and robust LiFi technology is against security threats, and upscaling and testing a prototype electric motorcycle.