Towards 100% recyclable wind turbine blades
A consortium of six partners is developing and testing a 100% recyclable wind turbine blade. ENGIE Laborelec is participating in the project to scrutinize the blade's life cycle focusing on the recycling options.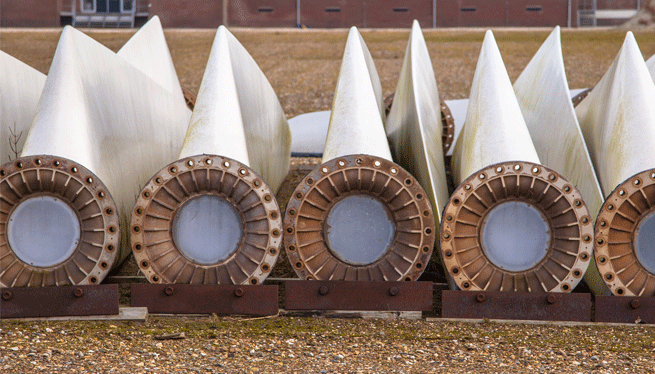 At present, somewhere between 85% and 90% of a wind turbine can be recycled. This should reach 100% if we want wind turbines to be essential contributors to the circular economy of the future. The weak spots are the blades, which are currently made of complex composite materials based on thermosetting resins with carbon or glass fibre.
Since the resins are thermosets, they are currently difficult to recycle. This means that at the end of their life cycle the blades are treated as waste, potentially ending up in landfill
Thermoplastic instead of thermosetting composites
In the autumn of 2020, ENGIE, Arkema, Canoe, LM Wind Power, Owens Corning, and Suez, joined promoter IRT Jules Verne in the ZEBRA (Zero Waste Blade Research) consortium to develop and test two alternative blades manufactured using thermoplastic instead of thermosetting composites.
The thermoplastic Elium® resin is used, offering the same levels of mechanical performance, light weight and resistance as the materials used previously, but with the added advantage that it can be recycled using chemical and mechanical recycling routes.
Scrutinizing the production and recycling process
The first prototype blade was produced at the beginning of the year and the second will follow later in 2022. "The project involves scrutinizing the manufacturing process to eliminate any production of waste along the line by not only recycling the blade material but also the waste created during production," says ENGIE Laborelec expert Frederic Monnaie.