Scaling up pioneering Agri-PV initiatives
ENGIE Laborelec is conducting research on scaling up pioneering initiatives for Agri-PV, solutions combining cultivation or pasture with photovoltaic production on the same piece of land.
The Agri-PV concept is gaining traction because it holds out the promise of using scarce land for two good causes at the same time: contributing to food security in times of climate change while producing power from renewables for the energy transition. Multiple Agri-PV techniques have been developed over the past few years, including using semi-translucent PV panels as cover for sensitive crops, and bifacial PV panels installed vertically in fields of crops or grazing animals.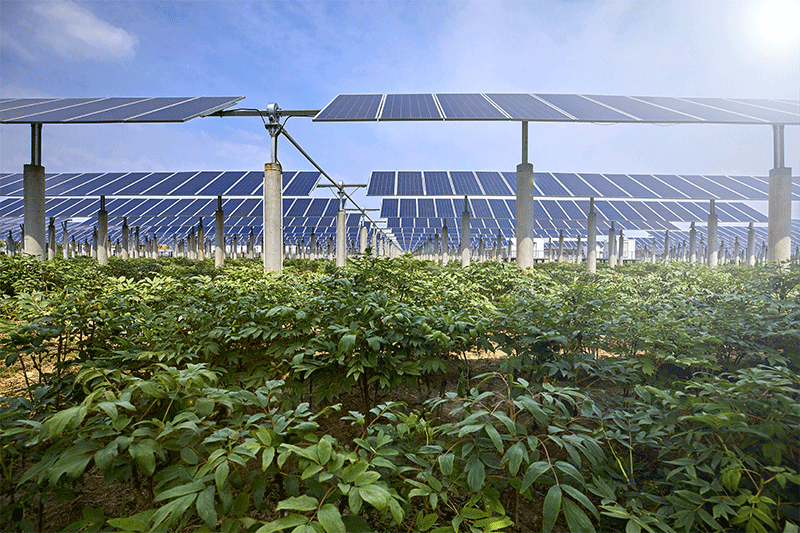 Outlining a business case for Agri-PV with semi-translucent panels
ENGIE Laborelec is participating in research projects and pilot installations to investigate whether the solutions can be rolled out on an industrial scale. Near Eindhoven in the Netherlands, for example, the company is monitoring a farm where raspberries and strawberries are grown beneath non-traditional PV panels that let a portion of the light pass through.
Most raspberries and strawberries are cultivated under semi- translucent plastic covers to protect against hail, heavy rainfall, and excess sunlight. Replacing these covers with semi-translucent PV panels has the dual advantage of avoiding plastic waste and producing green energy.
In 2021, KU Leuven's Crop Biotechnics department took samples of the soft fruit grown in Eindhoven to analyze nutritional quality. Laborelec Agri-PV expert James Macdonald is enthusiastic about the opportunities: "We'll be combining the crop yield and quality assessment with our PV energy monitoring data to put together a business case for scaling up this kind of Agri-PV solution in the Benelux and other markets."
Performance and impact of vertical PV panels on grazing land
The Camelia demonstrator plant in Laqueuille, in the Auvergne region, is one of several Agri-PV projects in France benefiting from Laborelec's involvement. This ENGIE 100-kW pilot facility is equipped with bifacial PV panels installed vertically in a field where grazing cows work their magic: converting the local mix of grasses into dairy products.
The agronomic effects of this configuration on aerial and underground microclimates and grass biomass growth are being monitored, along with the effects on soil fertility and carbon stocks. Laborelec is also carefully evaluating the electricity production profile of this kind of non-standard open-field PV format, where panels are daily exposed to sunlight during two distinct time periods.
Would you like to learn more about this project?