ENGIE Laborelec has installed permanent Lidar measurement systems on the nacelle of one of the WindFloat Atlantic turbines off the coast of Portugal. The measurements and analyses are expected to shore up the business case for floating wind turbine technology.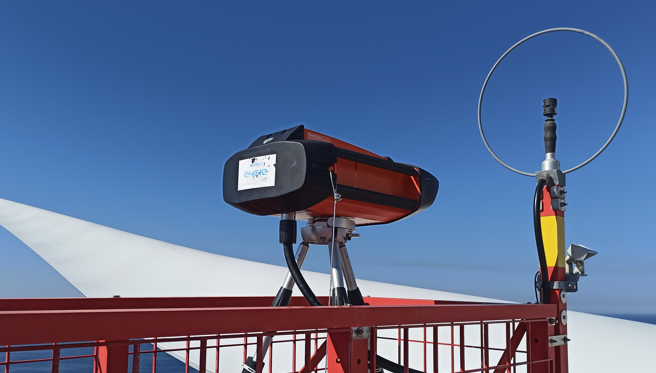 Fixed-bottom offshore wind turbines can only be installed in waters of moderate depth, up to 40 metres. In coastal areas with deeper sea levels, alternative solutions are deployed using floating platforms to support the wind turbines. But little is currently known about how movement in the platform due to tidal agitation affects wind turbine performance.
Engaging in the WindFloat project
That's why ENGIE Laborelec is engaging in a long-term research project to assess the actual real-world performance of floating wind turbines. Last year, we installed permanent Lidar measurement systems on the nacelle of one of the 8.4-MW WindFloat Atlantic turbines installed on semi-submersible platforms off the coast of Viana do Castelo in the north of Portugal.
The platforms and turbines were prefabricated on land, assembled in Viana Do Castelo and transported 20km from shore by conventional tugboats, and are expected to provide year-round renewable power for 60,000 people.
Mapping power output curves to Lidar measurements
The Lidars were configured to measure wind speed and direction 400 metres ahead of the nacelle. These data will be combined with power output data and data on the platform movements to determine the yield achieved at different wind speeds and directions.
Laborelec expert Stephane Bronckers summarizes what this can mean for offshore wind farm operators: "We hope to make the case to OEMs that well-tuned wind turbines hardly suffer at all from being installed on floating rather than fixed -bottom platforms."