Webinar | Torsional vibrations in turbomachinery
Understanding the phenomenon and reducing the risk
Standard electrical and mechanical protection equipment does not protect your turbomachinery unit against damaging torsional vibrations. In this webinar, we'll explain the risks involved with such vibrations, how you can easily detect potential issues, and take appropriate measures.
Why torsional vibrations are an issue
While the devastating impact of torsional vibrations is well-known in the power production industry, it is generally considered to be a design issue. As a result, current units lack an effective program to monitor such vibrations. However, later adjustments made to the shaft line or the changing circumstances of the grid in this era of energy transition can cause significant torsional vibrations to occur, leading to fatigue and ultimately dramatic, unexpected failure of the shaft line.
Want to watch the webinar?
What happens to my personal data?
This form collects a small quantity of personal information to help ENGIE Laborelec better understand the needs and areas of interest of its audience, and adapt the company's offer of webinars, training courses and technical services. In some very limited circumstances, we may use it to contact you with carefully selected content which we think may be helpful for your business or activities. Personal data will be treated according to the ENGIE privacy statement and will be deleted after 12 months.
Programme
In this webinar, we give you more insight into the phenomenon of torsional vibrations and how they may affect your asset's resilience.
1 - Why should you worry about torsional vibrations?
We provide insights into the key aspects of torsional vibrations and give an overview of known torsional vibration phenomena. We discuss incidents that occurred both in recent years and in the past, along with the damage that they caused.
2 - New launch: TORSO Detect, a low-cost solution for detecting torsional vibrations
We will present TORSO Detect, the first plug and play low-cost solution for the effective detection of harmful torsional vibrations. TORSO Detect is the fruit of 30+ years' experience in the field of torsional vibrations.
Meet the expert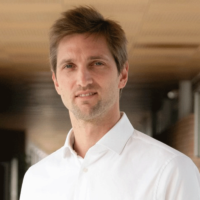 Frits Petit is an expert in vibrations engineering, with expertise in troubleshooting, measuring, and resolving vibration issues ranging from smaller pumps to large turbomachinery. With his vast experience, he specializes in assessing the structural integrity of critical components with a focus on flexibility, fit-for-purpose, and lifetime extension according to the existing codes and supported by finite element simulations. He also has a broad knowledge of underlying degradation mechanisms, and experience with identifying the root cause of incidents and structural issues. He works in close collaboration with experts in the field of non-destructive testing, material technology and welding.
Bring your own cases and get answers to your questions.
Questions bienvenues | Stel je vraag | Domande benevute | Preguntas bienvenidas
You are most welcome to ask questions during the webinar and bring specific cases for discussion. Our experts will offer their advice, and any questions not answered during the webinar will be handled by email follow-up. Questions can be asked in English, French, Dutch, Spanish or Italian.