Potential induced degradation, or PID, continues to impose a serious threat to the performance of every generation of PV plants. ENGIE Laborelec achieves impressive results with PID mitigation solutions tuned to the plant configuration.
PID can occur within weeks or even days of commissioning, with modules gradually losing up to 80% of their power generation capacity. What's more, latest generation modules designated as PID-free are still susceptible to the phenomenon, to the surprise of manufacturers. That's why ENGIE Laborelec continues to refine and improve its PID detection and remediation service.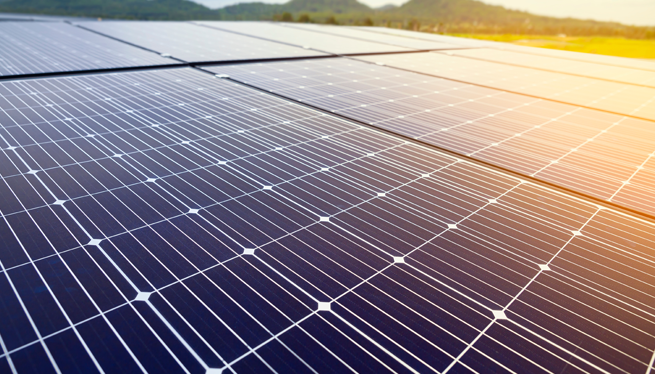 Visual inspection and measurement
We typically identify PID through a combination of visual inspection (looking for indicators of moisture ingress such as browning of the EVA in the cell centers, and back sheet cracking or chalking), and measurement (drone-assisted IR detection, IV-curve quantification, and operating data analysis).
It's extremely important to detect the problem at an early stage, or the degradation could become too extensive to completely recover from. Nevertheless, we achieved impressive recovery rates at a number of severely affected PV plants in 2021.
30% yield improvement
At a Compagnie National du Rhône 7MW PV dual site installation in France, we found that a significant number of the modules suffered from severe PID. We applied a turnkey PID mitigation solution based on night-time float voltage control.
Laborelec expert Andreas Wabbes was delighted with the impressive results: "We were able to achieve a 30% yield improvement on the affected modules, recovering them to more than 90% of their initial capacity for a return on investment in just 10 to 15 months."
No backing away from complex configurations
And we don't back away from the more complex situations. We successfully addressed PID degradation at an ENGIE Green 10-MW PV plant in the Haute-Loire region of France. Because the system is symmetrically earthed, we had to devise a special solution where we deactivated the earthing at sunset and ran the PID recovery only during the night. It proved very successful, and we'll be implementing the same solution at four more plants.
Meanwhile, we're participating in research projects to develop tools for PID monitoring exclusively based on PV operating data.
Would you like to learn more about this project?
Recent news