Drawing from over 40 years' experience in the nuclear power industry, ENGIE Laborelec offers comprehensive chemistry services to ensure water circuits remain in healthy condition, reduce source terms and radiation fields, improve radioactive waste management, and more. We tailor our services to the particular needs of each nuclear power plant (NPP) operator and developer. Complex and challenging missions are carried out by our multidisciplinary teams of experts in chemistry, non-destructive testing (NDT), materials, vibrations, mechanics, and instrumentation and control (I&C).
Optimizing NPP water system chemistry
Laborelec develops solutions designed to optimize NPP primary, secondary, and tertiary water system chemistry. We develop and optimize comprehensive NPP chemistry programmes and evaluate chemistry and radiochemistry practices, putting in place monitoring and characterization based on best practices and decades of experience in the nuclear industry. We also bring valuable chemistry competence to operational teams through training and coaching.
We also conduct root cause analysis and problem-solving in the event of chemical excursion and issues such as ageing and material degradation encountered during plant operation.
Our interventions in secondary systems primarily focus on keeping steam generators healthy by combining our expertise and experience in NPP chemistry, materials, and NDT. We monitor generators, allowing operators to limit impurity ingress and transporting of corrosive products, mitigate top-of-tube denting, and remove sludge. We have developed, for example, a pre-shutdown dispersant application which efficiently removes sludge from the steam generator, avoiding the need for chemical cleaning. Where necessary, we carry out NDT inspections to assess generator health.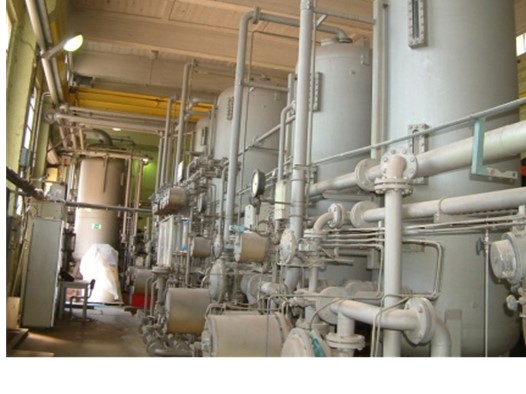 Our cooling system interventions focus on pathogen control, for which we operate an in-house class 3 lab, mainly to detect the presence of Naegleria fowleri and Legionella pneumophila.
Minimizing corrosion and reducing source terms and radiation fields
Our primary chemistry services focus on minimizing corrosion and reducing source terms and radiation fields around primary and auxiliary systems.
We develop, qualify, and implement radiological measurement programmes specially conceived for NPPs. This may involve both off-site and on-site measurement, including reliable underwater gamma spectrometry.
We also assist operators during waste authority audits of the radiological measurement programme.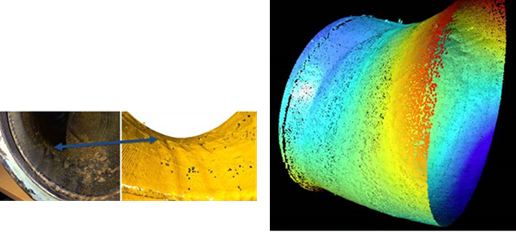 Acceptance of radioactive waste and optimizing decontamination
Laborelec helps operators optimize their radioactive waste programmes, critically assessing prevailing waste treatment and conditioning methods. Where acceptance issues arise, we optimize the conditioning programme while demonstrating compliance with acceptance criteria. We also assists NPP operators preparing for and carrying out full system decontamination (FSD).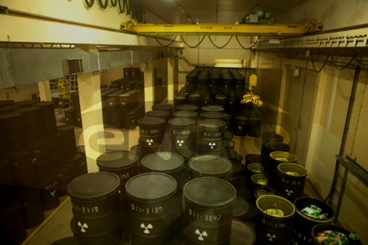 Assessing concrete structures
Laborelec also assesses concrete structure condition through on-site inspections and, if needed, customized testing programmes. Supported by experts from our state-of-the-art materials laboratory, we assess the severity of issues such as reinforcement bar corrosion, cement matrix degradation, and destructive processes related to the aggregates. We identify the root causes of any damage and propose the most appropriate repairs and coatings to be applied. We also conduct quality checks during repair and maintenance.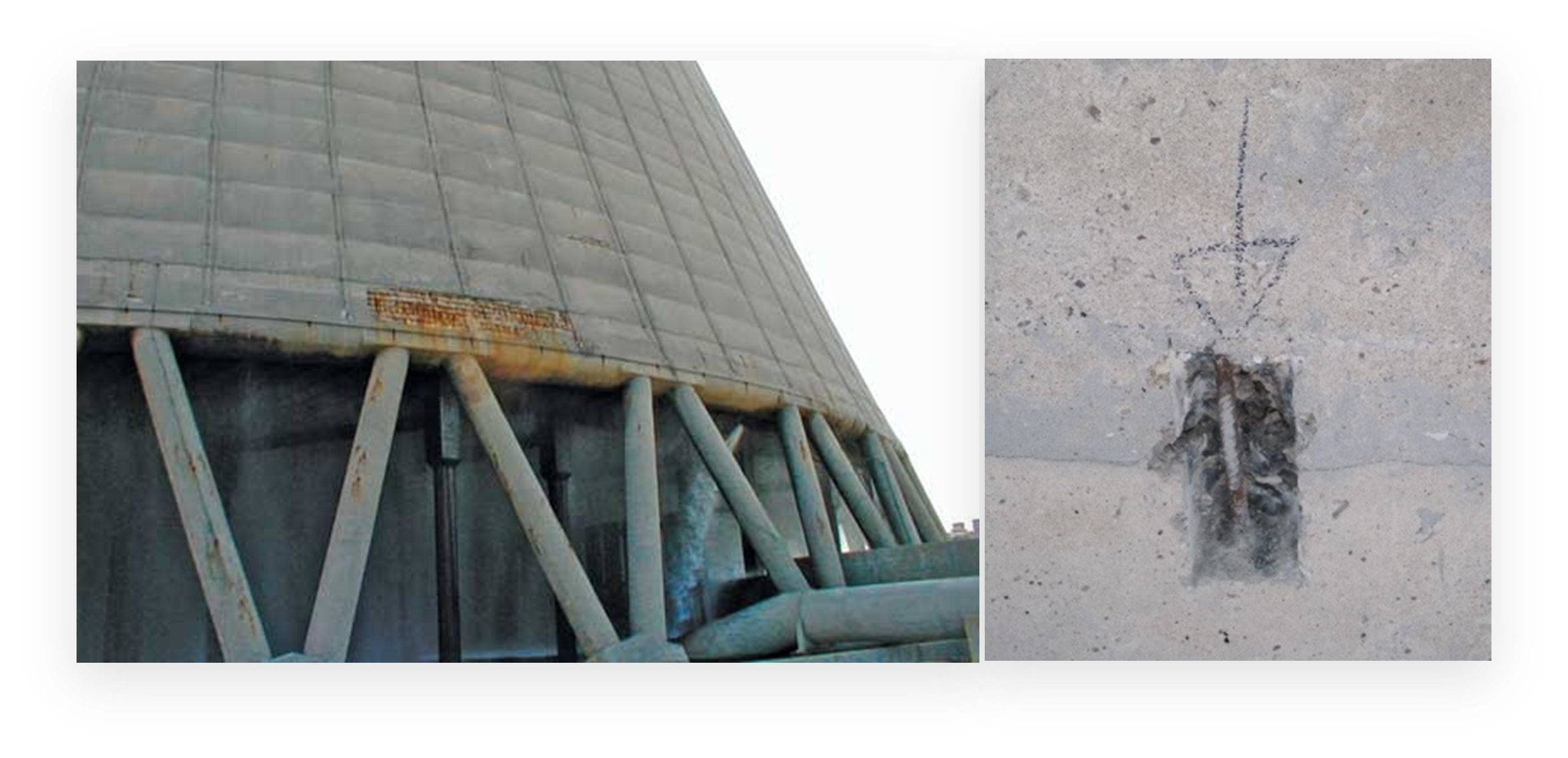 Lab experiments for SMR developers
For new actors in the nuclear industry, such as SMR developers, we run laboratory experiments and implement tests loops for liquid metals (sodium and lead), molten salts (nitrate, chloride and fluoride), water, and gas technologies.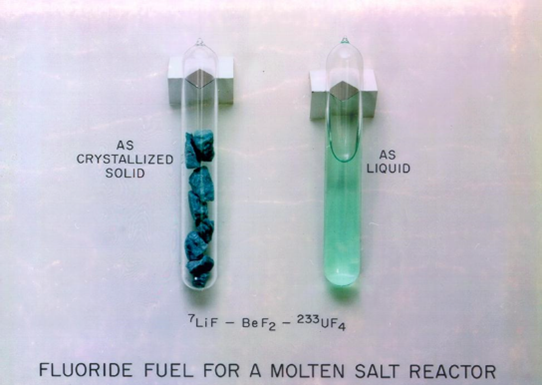 Making a success of challenging chemistry assignments
Laborelec has been a trusted partner for nuclear power plant operators for more than 40 years, providing constant support and carrying out special assignments to address issues as they arise. Here are some recent or current chemistry-related projects and assignments.
Helping Belgian NPPs reduce radioactive waste
Over many years, Laborelec has provided much valuable assistance to operators at Doel and Tihange NPPs in Belgium. A recent example involved developing new methods to condition concentrates and ion-exchange resins at Tihange after the radioactive waste authority NIRAS/ONDRAF rejected the method that had previously prevailed. Laborelec chemistry and materials experts work closely together to develop solutions and demonstrate that they meet the authority's stringent requirements.
We also have experience with complex structure gamma spectrometry, including the validation and qualification of this measurement method and its results with the nuclear waste authorities.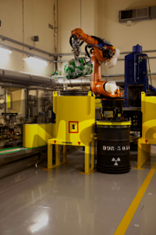 Research into developing small modular reactors
In recent years, Laborelec has been applying its chemistry expertise in research projects to develop small modular reactors (SMRs), more particularly molten salt reactors. Our research in this area includes:
identifying reliable reference electrodes to determine the salt redox potential;
defining and implementing corrosion test loops;
conducting feasibility studies related to liquid effluent treatments; and
providing advice on water quality during the design and review process and developing detailed technical specifications.