Webinar | Webinar | How to reduce the risk of steam turbine cracking due to flexible operation?
Steam turbines are subject to accelerated ageing due to flexible operation imposed by the energy transition. There have even been an increasing number of events involving rotor cracking.
Join us for this 1-hour webinar Online event on Tuesday 14th November – 11 AM
Programme
Our expert Frits Petit will guide you through the subject:
What mechanisms are causing the damage and what is the risk and potential impact?
Frits will elaborate on the comprehensive screening that was made of the entire ENGIE fleet in Europe, which clearly surfaced the vulnerabilities of a wide variety of installations of different OEMs.
He'll outline Laborelec's risk screening service as well as the type of actions that can be taken to reduce the risk.
Practical info
Webinar duration:  +/- 55 minutes
Not available on the day of the webinar?
No problem, you can register anyway and we
will send you the recording and slides afterwards.
Meet the experts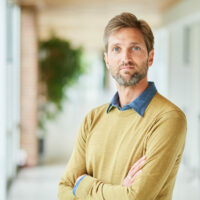 Frits Petit is a vibrations engineering expert, with expertise in troubleshooting, measuring, and resolving vibration issues in power plants. He has a broad knowledge of underlying degradation mechanisms, and experience with identifying the root cause of incidents and structural issues as well as the impact of flexible operation. He works in close collaboration with experts in the field of non-destructive testing, material technology and welding.
Bring your own cases and get answers to your questions.
Questions bienvenues | Stel je vraag | Domande benevute | Preguntas bienvenidas
You are most welcome to ask questions during the webinar and bring specific cases for discussion. Our experts will offer their advice, and any questions not answered during the webinar will be handled by email follow-up. Questions can be asked in English, French, Dutch, Spanish or Italian.