Webinar | Hydrogen-compatible materials
Make your installations and pipelines hydrogen-ready
Hydrogen is a prime candidate for sustainable fuel of the future. The Hydrogen roadmap Europe published by the Fuel Cells and Hydrogen 2 Joint Undertaking in 2019, predicts that large-scale decarbonization in transport, industry, and buildings will rely significantly on hydrogen. Blending hydrogen into the natural gas grid as well as using pure hydrogen are currently under active discussion in the industry.
The potential of hydrogen is exciting, but the hydrogen transition will bring its challenges. Hydrogen embrittlement, a serious condition caused by metals being exposed to hydrogen, is a big cause for concern.
This free webinar will help you select appropriate new materials and equipment to avoid hydrogen embrittlement and discusses how to retrofit existing installations.
Programme
What happens when hydrogen and metallic materials interact?
The webinar introduces the basics of hydrogen embrittlement, so that participants will be better prepared to tackle any materials-related issues. How does hydrogen find its way into the material? How does it affect the material's properties? What are the influencing factors?
Following this brief introduction, the webinar will focus on the two major aspects of becoming hydrogen-ready and how to handle them effectively.
Exposure to hydrogen can make some metal containers or pipelines brittle and increase the risk of hydrogen-induced cracking, especially where there are pressure variations.

1 - Procuring new hydrogen-ready equipment
Are you planning to invest in new equipment to transport or contain pure hydrogen or hydrogen mixtures? The webinar will discuss practical guidelines for selecting appropriate materials, to avoid the risk of hydrogen embrittlement.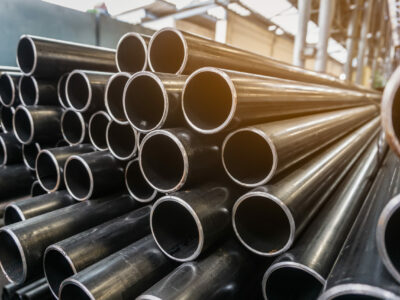 2 - Making current installations hydrogen-ready
The webinar will also provide practical advice on how to assess existing infrastructure for hydrogen-readiness. Which materials can be retained, and which will need to be replaced? What are the main points to look for?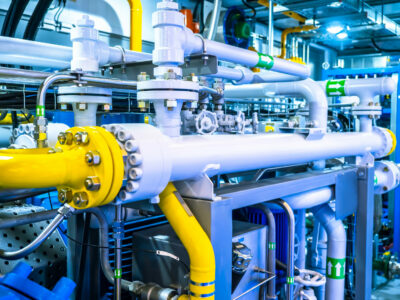 Practical info
Date: 1 December 2020 – 03:00 pm (Brussels)
Webinar duration: +/- 1 hour
Participation is free of charge
Not available on the day of the webinar?
No problem, you can register anyway and we
will send you the recording and slides afterwards.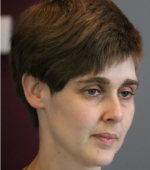 Meet the expert
A materials expert with a PhD in materials engineering, Evy De Bruycker works with operators throughout the industry to resolve materials issues, both in new installations and renovation projects. She regularly handles failures due to hydrogen embrittlement uncovered through troubleshooting. With many years of experience in metallography, root cause analysis, and remaining-life assessment, she also heads up R&D projects. An active collaborator in the ResearchGate project 'Hydrogen Embrittlement – Understanding and research framework', Evy is the author or co-author of research papers on hydrogen and hydrogen-compatible materials.
Bring your own cases and get answers to your questions.
Questions bienvenues | Stel je vraag | Domande benevute | Preguntas bienvenidas
You are most welcome to ask questions during the webinar and bring specific cases for discussion. Our experts will offer their advice, and any questions not answered during the webinar will be handled by email follow-up. Questions can be asked in English, French, Dutch, Spanish or Italian.