Replacements, collateral damage and penalties
1 hour, limited theory, only relevant info
Return on experience clearly shows that chemistry-related deviations and incidents in power plant water-steam cycles can have costly consequences.
Unwanted deposits and corrosion can lead to boiler leaks or even require piping, heat exchangers or turbine blades to be replaced, resulting in steep replacement costs in many cases. Collateral damage can also be very costly, since it is a requirement for most power plants to produce power, and any unplanned shutdown comes with big penalties.
Fortunately, keeping the risk of incidents to a minimum is possible if precautions are observed.
During the webinar, we will examine and comment the following key-questions:
Is the chemical treatment suited to the circuit's design?
Is there a monitoring strategy in place for the water-steam circuit?
Does the monitoring strategy focus on the right aspects?
Are the on-line and off-line measurement results reliable?
Have optimal alarm thresholds been set?
Are clear procedures in place for – prompt – appropriate action?
Meet our experts
During the webinar, you'll have the opportunity to meet our experts: Han Huynh, Anthony Senécat and Marnix Vermeersch. All specialists in power plant water chemistry, the team has proven field experience supporting operators as they respond to everyday issues and longer term challenges. They also provide assistance in a range of specific situations such as commissioning, restart and mothballing.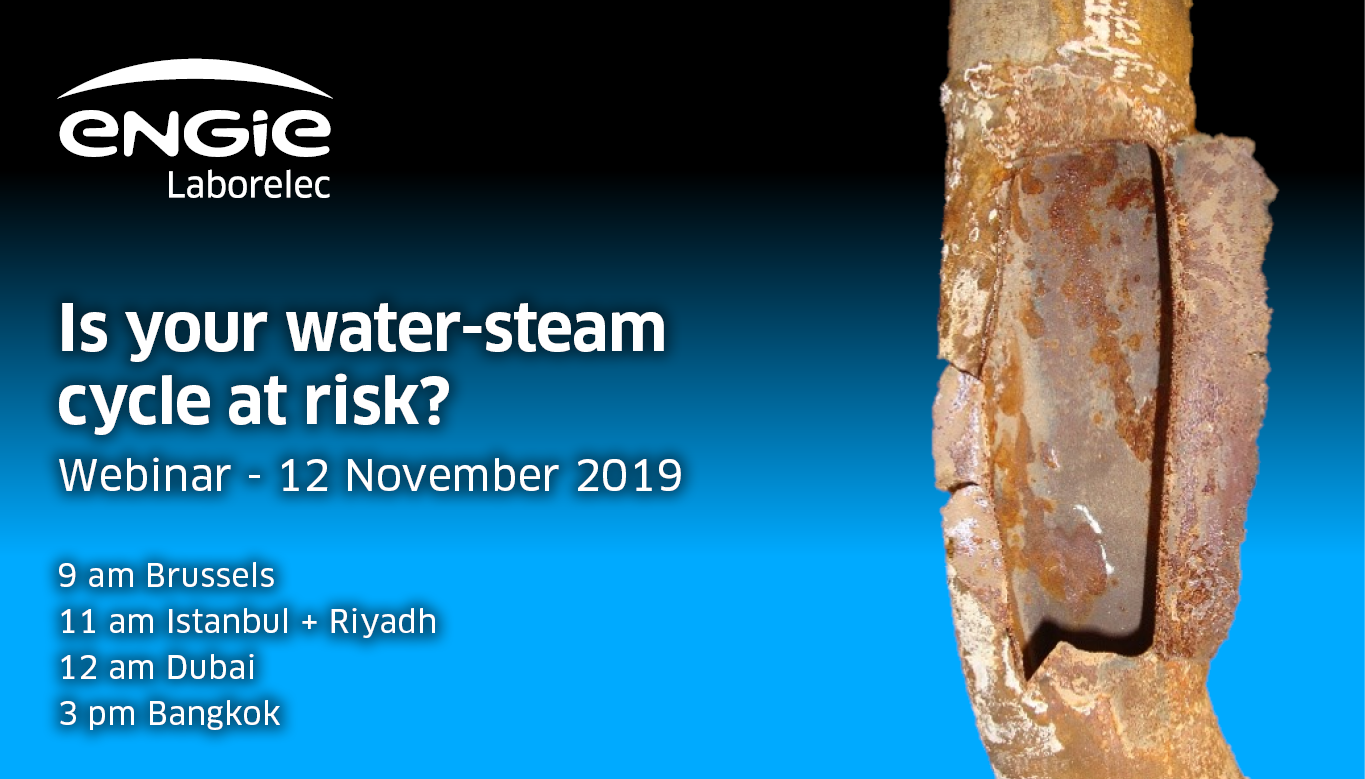 Want to watch the webinar?
What happens to my personal data?
This form collects a small quantity of personal information to help ENGIE Laborelec better understand the needs and areas of interest of its audience, and adapt the company's offer of webinars, training courses and technical services. In some very limited circumstances, we may use it to contact you with carefully selected content which we think may be helpful for your business or activities. Personal data will be treated according to the ENGIE privacy statement and will be deleted after 12 months.