1 hour, 2 flash-topics
Limited theory, only relevant technical stuff you need to know
In this one-hour webinar we explore two issues of central concern in the present-day industrial context.
1 - How can emissions measurements help optimize your flue gas treatment process?
In the first part of the webinar, we demonstrate how emission monitoring must not just be seen as a legal obligation, it can also lead to improved flue gas treatment process performance. We illustrate this with examples from the field showing how monitoring plays a crucial role in assessing and improving performance in denitrification by selective catalytic reduction (SCR deNOx) and dedusting using electrostatic precipitators (ESP) processes.
2 - Capturing and valorizing CO2: what are the realistic options in the current industrial context?
To meet the EU's commitment to reduce greenhouse gas emissions by at least 40% by 2030 and by 80-95% by 2050, every industrial sector will have to contribute. But it can be a complex task for industrial corporations to find their way through the technologies that make CCU possible. Some of these technologies are immature, but recent technological breakthroughs open up real prospects for CO2 valorization on an industrial scale. So, what is realistic and what is not?
This webinar is an opportunity for you to ask questions
You are most welcome to ask questions during the webinar, and why not to bring specific cases for discussion. Our experts will offer their opinion, and questions that were not answered during the webinar will be addressed by email after the webinar. Questions can be asked in English, French or Dutch.
Meet our experts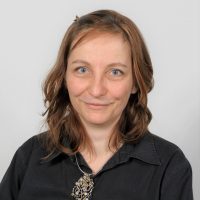 An engineer with a Master's in Environmental Engineering, Nathalie Faniel specializes in flue gas treatment, focusing on equipment design, plant start-up and operation, and selective catalytic NOx reduction. She also specializes in the control and monitoring of atmospheric emissions, including compliance issues and process measurement.
Nathalie began her career at an engineering company where she designed and was responsible for flue gas treatment system start-up in waste incinerator plants. She then moved on to take charge of environmental aspects of the Brussels waste incineration plant, before joining ENGIE Laborelec in 2005.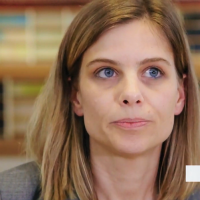 Hélène Lepaumier is a specialist in flue gas emissions and CO2 capture and use (CCU). At ENGIE Laborelec, she manages technical projects related to CO2, including feasibility studies in a diverse range of industrial sectors. Hélène has also been involved in a number of European CCU projects. Her principal areas of expertise include solvent degradation, emission monitoring, CO2 quality and environmental impact.
With a Master's in Organic Chemistry, Hélène went on to obtain a PhD in the field of post-combustion CO2 capture from the University of Savoie in collaboration with IFP Energies Nouvelles. After taking up a research position at NTNU in Norway, she joined ENGIE Laborelec in 2010.