Monitoring the condition of wind turbine gearboxes is essential to guarantee machine integrity for their whole designed lifetime. Under the IEC 61400-4:2012 standard, a wind turbine gearbox is considered to be a non fail-safe component whose failure may in turn lead to failure of other major parts of the turbine. For this reason, and since they operate under severe mechanical stress conditions, gearboxes need regular thorough attention. Fully equipped to provide onsite inspection and remote wind turbine monitoring, ENGIE Laborelec is your ideal partner for gearbox condition assessment, wherever you are in the world.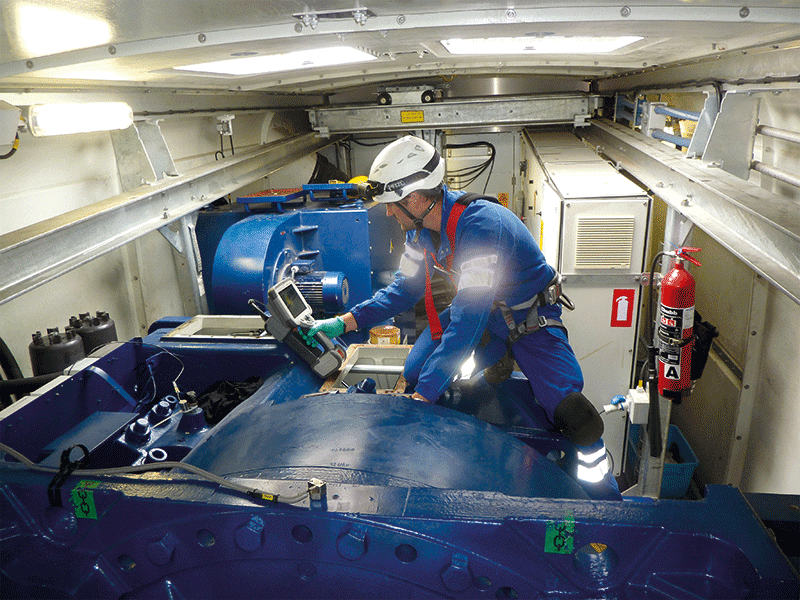 End of warranty: thorough visual inspection is the final opportunity to detect latent defects
At the end of the warranty period, a thorough endoscopic inspection is highly recommended to detect latent defects that could impact the lifetime of the machine. Relying on oil analysis or simple monitoring of SCADA data, such as temperature or vibration levels, is insufficient.
A twin approach
On-site inspection using a video endoscope is the most effective way to assess actual gearbox condition, providing an acute vision of the current state of all the accessible components. Alongside and complementary to this, remote analysis of wind turbine data provides crucial additional information to aid in the full evaluation of gearbox condition.
Benefits of onsite inspection
Benefits of remote services
In practice
Onsite inspection
Relevant operational data are monitored and analyzed:
Remote analysis
More in-depth lab investigations, such as oil analysis or examination of materials, are available to clarify specific questions, for example in the framework of root cause analysis.
Bearing degradation detected just in time by visual inspection
This severe bearing degradation was detected during a visual inspection. Immediate gearbox replacement was necessary due to induced degradation of neighbouring components. Such degradation, if undetected, could have led to abrupt seizure, with potential dramatic consequences including shaft rupture or gearbox total loss.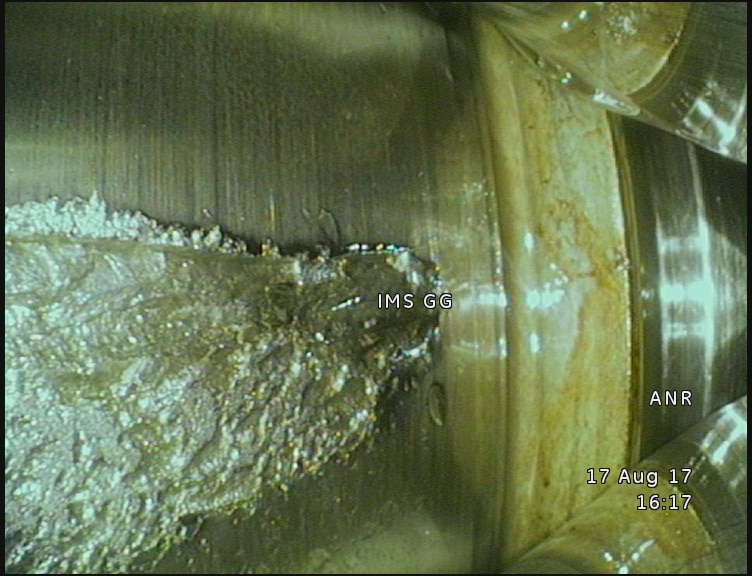 Frequently asked questions
Why should gearboxes be inspected?
Some components could need replacement during the gearbox lifetime, depending on the design parameters. Harsh conditions, improper operation and poor maintenance can greatly reduce sub-component lifetime, but timely detection of component degradation can help extend gearbox life and avoid costly unplanned repairs, as well as injury to personnel and catastrophic failures.
When is a gearbox inspection advised?
Gearbox inspection is recommended in five situations.
Can a gearbox be fully inspected?
No. Some gearbox components are not accessible for inspection. Since inspecting each bearing roller and the complete circumference of the bearing rings would be time consuming and inefficient, endoscopic inspections can provide no more than a statistical overview of the component condition. Complementary services such as CMS, SCADA and oil analysis are therefore recommended.