The Lighting Laboratory is equipped to carry out performance measurements on all commercially available lamps and luminaires. Our experts undertake performance tests using advanced equipment. Additional ageing tests are carried out when necessary or requested. Results are compiled in detailed test reports.
Wide range of lamps and luminaire measurements
Our lighting experts have the equipment to measure any type of lamp (Incandescent, halogen, Compact fluorescent, Fluorescent lamps, discharge lamps, LED,…) and luminaire (indoor, emergency lighting and street lighting). More specifically, we can measure the following parameters:
Luminous flux (lumen)
Luminous intensity distribution (candela)
Power (W)
Energy efficiency (lm/W)
European Energy Label
Power factor and harmonics
Colour Rendering Index (CRI, Ra)
Colour temperature
Spectral distribution including UV
Start-up and warm-up time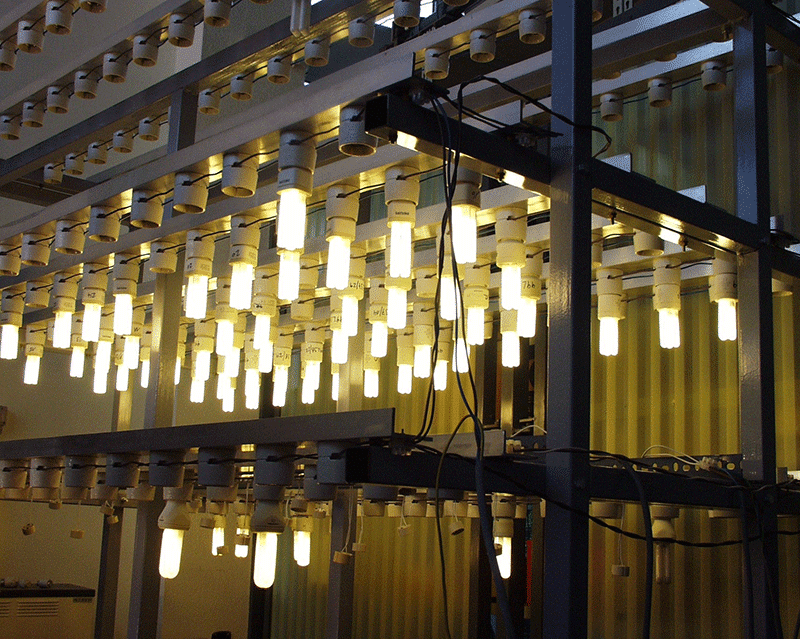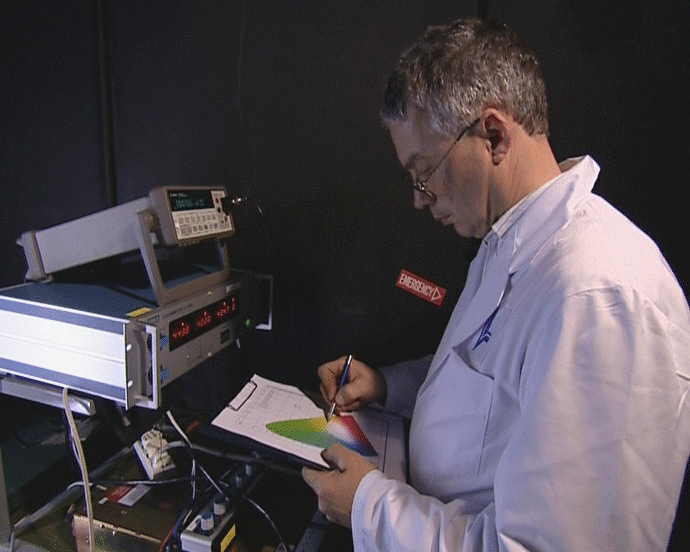 Precise lamp and luminaire measuremetns and recommendations
Laborelec provides clients with a report that compiles all test results. This report is available either as a paper document or in an electronic format (PDF). When applicable, the report comes with a photometric file (in LDT, IES or CIB format) containing all test results. This file can be used in simulation tools (DIALux, Relux and 3ds Max design, Ulysse,…) to simulate the lighting of a specific light source in a given environment.
Lamps and luminaires ageing tests (including LED)
Laborelec also performs laboratory ageing test of lamps and luminaires in compliance with ISO 9001 standard. It allows to assess the reliability of lighting devices (including LED) using different testing methods:
Lighting laboratory according to standards
The Lighting Laboratory performs tests on lamps and luminaires according to the latest following standards:
Street lighting equipment testing according to synergrid technical requirements
Our laboratory is equipped to test street lighting equipment according to the following Synergrid technical specifications: