ENGIE Laborelec owns and operates a fleet of ground-based LiDARs which are available for rent for wind resource assessment campaigns. LiDARs have become the most cost-effective way to measure the wind resource, and are now well accepted by industry and banks. The LiDARs operated by ENGIE Laborelec are fully autonomous. They have an internal power supply unit composed of methanol fuel cells, PV panels and batteries. All our LiDARs are equipped with a 3G modem for remote monitoring and theft protection.
Flexibility is key
Our LiDARs fit into a single fully integrated trailer. It includes everything needed in a resource assessment campaign all packed tightly together: the LiDAR, the power supply, the weather station for air density calculations, data acquisition and of course 3G connection for remote monitoring and theft alarm. The trailer allows to reduce deployment cost and makes transport easier than ever. Making the system ready for measurement takes less than one hour after arrival on site. The flexibility allows the LiDAR to be moved around the site on a regular basis for better site assessment in a complex terrain.
Clear and transparant deliverable
The deliverable of the measurement campaign is the raw data in csv-format containing the time-series data of 10-minute average wind speed at the selected heights. Along with the raw data comes a campaign report describing the measured Weibull distribution, data availability, and a log of the main events which occurred during the measurement campaign.
Carefree service provided by ENGIE Laborelec
ENGIE Laborelec takes care of everything during your measurement campaign: transport, deployment, remote monitoring, possible interventions and repairs.
Key benefits of trailer-mounted lidars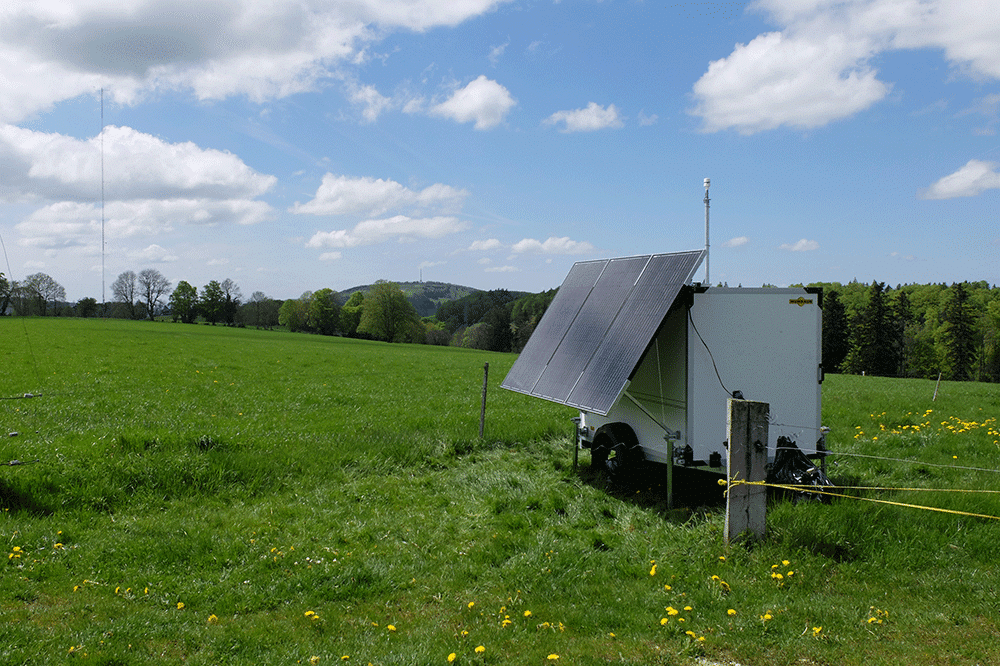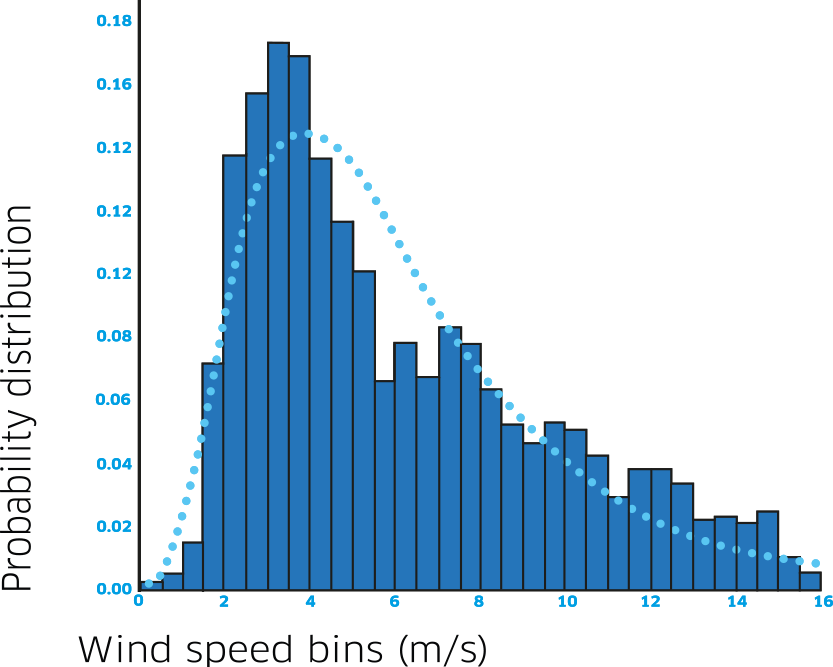 The typical Weibull distribution, centerpiece of the selection process of a wind turbine.
Lidar models at ENGIE Laborelec
Vaisala windcube V2+