Working in nuclear environments presents a unique challenge due to the risk of radiation exposure and contamination, limited work-space access, strict safety regulation, and high quality standards. Even apparently straightforward tasks can become quite intricate in the nuclear context. A prime example of this came in an inspection carried out by ENGIE Laborelec at the Institut de National de Radio-Eléments (IRE) in Fleurus, Belgium. "We were able to help them within a very limited timeframe with a tailormade solution using robots and drones."
The IRE in Fleurus is the world leader in the production of Molybdenum-99, the most widely used isotope in nuclear medicine. The institute also carries out radiological measurements and characterizes and processes nuclear waste under stringent regulations monitored by the Belgian nuclear authority FANC.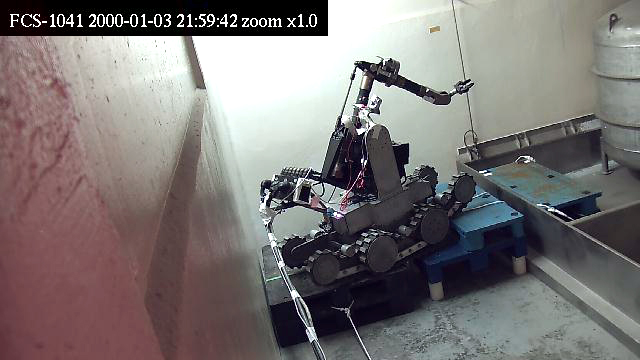 Inspection radioactive wast vessels
One IRE installation coming under scrutiny recently is a facility where radioactive waste is stored in six vessels. "The vessels were about to reach their 40-year planned lifetime," explains Laborelec expert Pieter-Jan Caubergs.
"So, FANC required that the vessels be inspected to assess whether they could be used for an extended period of time. IRE's maintenance contractor EQUANS then called upon our NDT team because they knew it would be a very complicated task to implement the necessary non-destructive techniques.
With environmental radiation levels above 250 mS/h, no individual is allowed to enter that area even for a very short time."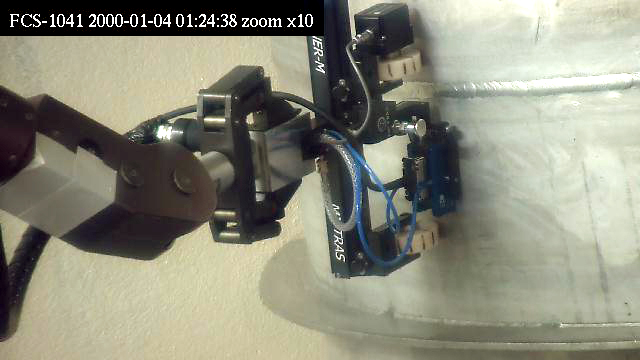 Caubergs and his team proposed a two-pronged approach. First, ultrasonic tests would be carried out on the two most accessible vessels using an EQUANS robotized crawler. Then, a drone-assisted visual inspection of the entire installation would take place. Both solutions came with significant challenges.
Figuring out a sage and reliable solution
The crawler had to be equipped to measure the thickness of the vessel walls as well as to identify whether there was any corrosion, pitting, or cracks. "It was quite an endeavour both technically and practically," Caubergs admits. "Since we weren't allowed to enter the area and couldn't even look inside during the operation, we needed to figure out a safe and reliable way to get the crawler close to the vessels. This was even more complicated because it had to get past a rather difficult obstacle. Our solution was to mount cameras on the crawler and inside the space to navigate the machine via image-assisted remote control using a mimicking arm."
The drone-assisted visual inspection, by contrast, would involve flying a drone through the entire storage space. "That was almost as challenging," says Caubergs.
"The drone had to be equipped with a Lidar, a camera, a special antenna, and a protective cage so that it could be safely navigated along and between the six vessels, taking pictures and scans of all the critical parts."
Preparing, testing and validating the inspection procedures
The two-pronged solution had to be carefully prepared, developed and tested within just a few weeks. "We defined a comprehensive procedure for the ultrasonic inspection. Then we put forward a solid technical justification, arguing that the combination of the crawler and drone inspection would be the best possible means to address the task. Our customer accepted the plan and, after we prepared and equipped the crawler, we did a factory acceptance test on a dummy vessel to validate the whole operation."
Similar preparatory work was undertaken for the drone-assisted visual inspection. "Drawing on our extensive experience in the nuclear industry, we put together an inspection plan incorporating the appropriate quality control tools using existing standards in combination with known best practices."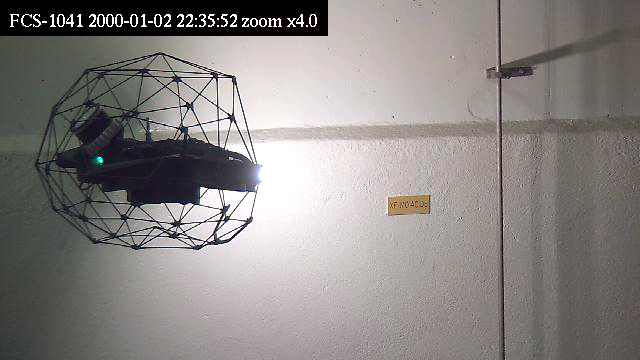 Completed in just three months
A comprehensive report was produced, allowing IRE to make a strong case for the vessels' lifetime extension. Remarkably, the project was completed in just three months. Caubergs: "We received the order at the beginning of September 2022 and were able to carry out the inspection on 6 December the same year. That's quite an achievement for such a complicated task."
Please feel free to get in touch with us