Reducing exposure to chemical deviations
Chemical contamination of the water-steam cycle is among the most underestimated problems encountered when a power plant is constructed and commissioned. Independent pre-operational assistance during the design and commissioning stages can significantly reduce risks, increasing equipment availability while lowering operational and maintenance costs.
WHY - Inappropriate chemistry can costs millions
The water-steam cycle in a power plant is a highly sensitive process. The slightest chemical contamination of the ultra-pure water used in the cycle could lead critical components to wear more rapidly and performance to degrade. Inadequate chemistry specifications also lead to early component failures. Sadly, it's not uncommon to find newly built plants showing various chemistry deviations, often resulting from proper attention not being paid to chemistry during the design and commissioning stages. Other water circuits, such as demineralized water production and the cooling water circuits, are also often overlooked, despite the fact that they are of primary importance in any reliable and seamless power plant operation.
WHAT - Improving design and practices
ENGIE Laborelec offers a comprehensive pre-operational chemistry service package to reduce the exposure of new installations to chemistry deviations.Our experts provide technical support to optimize the design and critically review the commissioning procedures as well as the operating procedures and programs to be put in place. We also provide chemistry training for plant staff as well as on-site technical assistance during critical commissioning activities related to the demineralized water production, the water-steam cycle, and the cooling circuits.
Benefits an added value
Reducing the water-steam cycle's exposure to chemistry deviations means less wear for critical components, protects plant performance and significantly lowers downtime and maintenance costs. The service addresses both short-term and long-term challenges, optimizing commissioning activities and improving the future availability of installations.
Our experts provide a helicopter view and bring valuable field expertise to new plant construction, ensuring that equipment design and commissioning and operating procedures are aligned with industry best practices.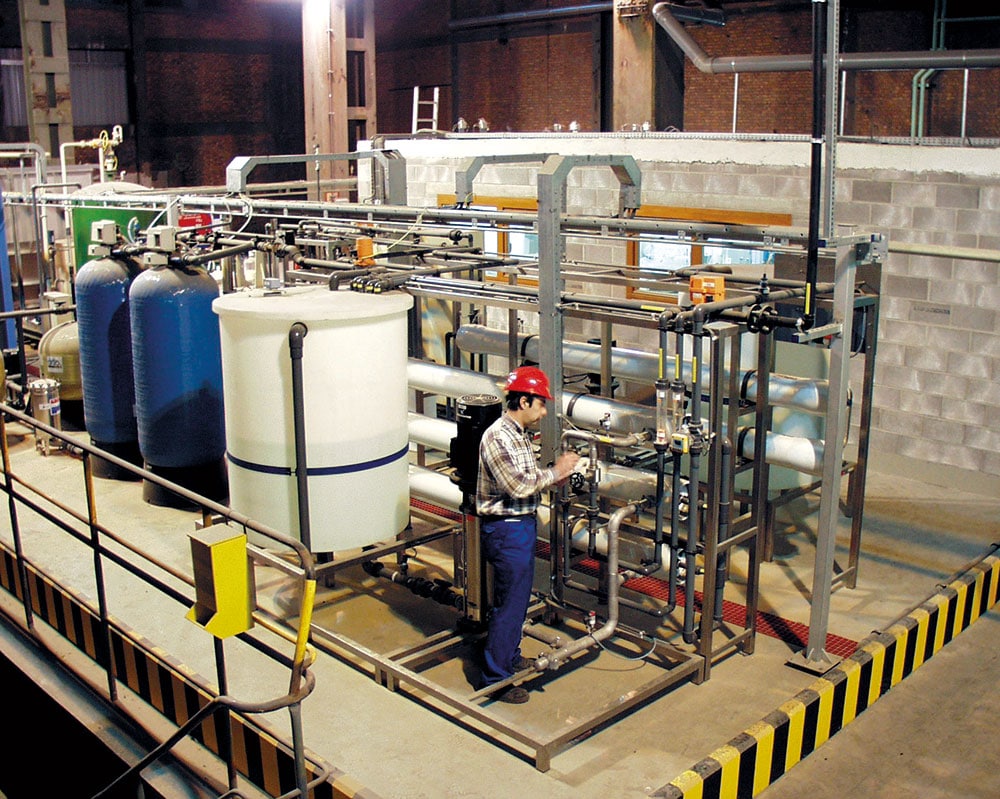 How it works
REVIEWING DOCUMENTATION, PROGRAMS AND PROCEDURES
We carry out a detailed review of the supplier documentation related to the cooling water circuit, demineralized water production and water-steam cycle process. This includes a critical assessment of equipment design as well as the proposed treatment programs, regeneration and cleaning procedures, monitoring and preventive maintenance programs, and chemical product storage and handling practices. We also critically review the procedures employed by chemical cleaning firms during commissioning. We are always ready to provide assistance in any discussions with suppliers.
TRAINING
On request, we provide hands-on chemistry training for power plant staff to increase awareness and boost knowledge of treatment processes and contamination risks both during commissioning and operation. We also offer in-depth training to plant chemists and essential training to plant operators.
ASSISTANCE DURING CRITICAL COMMISSIONING ACTIVITIES
We provide on-site support during critical activities, verifying all steps during the process of commissioning the demineralized water plant. During pre-operational cleaning of the water-steam cycle, we perform on-site assessment of the effectiveness of the cleaning carried out. We also provide on-site support during the commissioning of the water-steam cycle itself, from the by-pass operation to the first steam to steam turbine.
REFERENCES
ENGIE Laborelec has more than 50 years' experience in pre-operational chemistry assistance in all types of power plants, from HRSG to USC. We provide services worldwide, including in many European countries, South and Central America, Africa and the Middle East. We have provided commissioning assistance at more than 60 power plants worldwide.
Recent references include: