ITER project and ENGIE Laborelec
First qualification works booked in
A new step in ENGIE Laborelec's nuclear history has been taken with confirmation of a contract to perform specific qualification works within the ITER (International Thermonuclear Experimental Reactor) project.
The ITER project, in the South of France, has as its goal the construction of the world's largest, 500MW, tokamak fusion device designed to prove the feasibility of nuclear fusion on a large scale as a powerful but carbon-free source of energy.
The experimental plant's massive construction, divided between several consortia responsible for different parts of the installation, has reached close to 80% completion. While there is still a long way to go, the time has now come for some of the finer details to be fully investigated.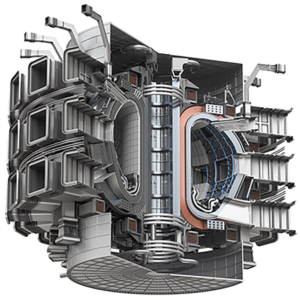 Our contract is with the OMEGA Concept Consortium, led by ENGIE EQUANS, which takes care of the HVAC, mechanical and electrical equipment installations. Selected by the consortium, based on our long experience performing nuclear qualifications of components for Belgian NPP, we will be carrying out qualification tests for ITER for 3 different components (from pumps and valves). These tests will include seismic, thermal and functional tests for which we are well equipped to perform at our own facilities.
This initial batch of tasks will be handled in the coming weeks, with important deliverables already expected by early 2022. However, with the huge amount of components that will need to be qualified for ITER, and demonstration of our expertise in this field, we feel fairly confident that this is just the beginning of a much longer valuable collaboration.