ESyPAC: simulating residential electrical systems to develop viable business cases
ENGIE Laborelec further developed ESyPAC, which is a versatile, modular application for the simulation of small- to medium-scale electrical systems, to develop viable business cases for the diversity of the residential market.
ESyPAC, an acronym for Energy Systems Performance Assessment and Comparison, is designed to simulate any residential electrical system. This includes the typical baseload consumption of dwellings supplemented by contributions specifically from household assets such as heating and hot water appliances, electric vehicles, solar production, and battery storage. Users can be separately characterized as having their own consumption behaviour profiles, for example driving and vehicle charging habits, or hot water usage patterns.
Evaluating use cases
Laborelec uses ESyPAC to support ENGIE business units in shaping their offering to households, apartment building residents, and energy communities, in the context of the energy transition. Possible use cases, among many, include maximizing self-consumption of renewables, peak shaving (to avoid main fuses tripping or to increase contractual power), financial optimization of individual tariff schemes (peak/off-peak, dynamic, or capacity-based), and reducing CO2 emissions.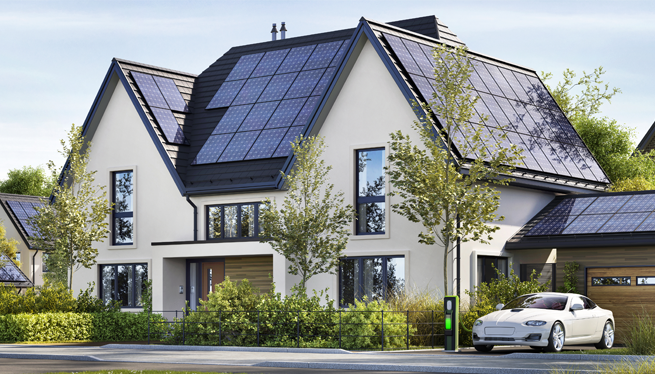 Expanding and enriching models, libraries, and optimization techniques
Digital models of residential electrical devices are the building blocks of ESyPAC, so it is essential that they are accurate and capable of being fully parametrized. Laborelec experts are therefore constantly developing new models and finetuning those already in use. One model developed in 2021 is the heat pump.
The library of tariff schemes was also refined by integrating a capacity-based cost component. Mathematical optimization models have also been extended to include financial optimization, leading to better control over flexible assets to keep customer bills down.
Boosting ENGIE business unit performance
Laborelec also builds software products that allow ENGIE advisors to efficiently craft tailormade proposals to customers. A prime example is the web service put in place for ENGIE's France BtoC MyPower team. Developed as an extra layer on top of ESyPAC, the simulation tool allows MyPower advisors to rapidly assess the most appropriate energy system for given building and consumer profiles, including the design of the PV installation.
"This clearly demonstrates how ESyPAC helps us boost the performance of ENGIE business units and increase their market reach," says Laborelec expert Raphael Gehrenbeck.
Would you like to learn more about this project?