Testing, commercial grade dedication, reverse engineering, and more
Equipped with a vast array of testing systems and drawing from over 40 years' experience in the nuclear power industry, ENGIE Laborelec offers comprehensive multidisciplinary services for the qualification of equipment such as instrumentation and control (I&C) devices, pumps, valves, and cables. We also offer reliable and robust solutions for obsolescence issues, including commercial grade dedication as well as reverse engineering, if required, through additive manufacturing.
Structured approach to equipment qualification
Laborelec provides comprehensive qualification services for nuclear power plant (NPP) operators so that equipment can perform its safety function both during normal operation and in emergency conditions during and after a nuclear incident.
We can provide qualification testing from start to finish, based on the technical specification.
We help develop a qualification specification for the required qualification level for the equipment involved;
We provide help in formulating the qualification plan based on existing data and experience;
We develop and validate test procedures based on rigorous analysis of every case;
We develop a customized test setup to assess equipment operation;
We carry out the necessary test procedures in the laboratory, either at Laborelec or on the premises of one of our accredited partners, and subsequently report all test results.
Wide range of equipment types and tests
Laborelec can carry out qualification testing on a wide range of equipment types, including all kinds of I&C devices, pumps, valves, and cables.
Qualification tests include thermal and mechanical ageing, radiation, loss-of-coolant accident (LOCA), electrical (Riso and withstand voltage), electromagnetic compatibility (EMC), functional, seismic, and vibrational tests.
Thermal ageing is tested using calibrated furnaces or climate chambers in our Linkebeek laboratory or in an NPP hot lab. We operate furnaces of different sizes and temperature ranges (up to 1000°C).
In-house seismic tests are carried out in accordance with IEEE 344 on our triaxial seismic table, which operates at frequencies up to 100 Hz and can take equipment up to 80 kg.
Radiation and LOCA tests are carried out by partner organizations. Laborelec coordinates, organizes, and witnesses the tests at the partner's facility.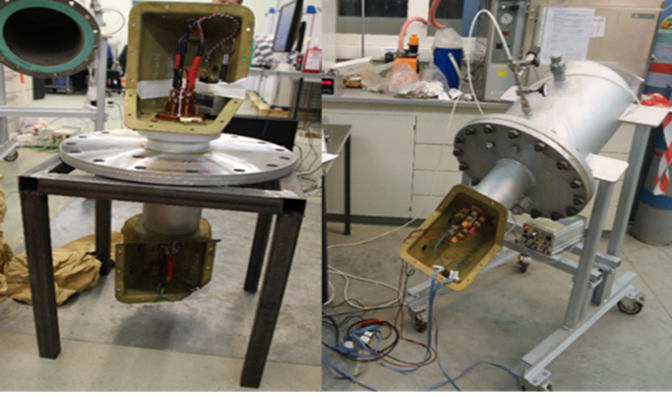 Full support for commercial grade dedication
Laborelec provides commercial grade dedication (CGD) services based on Electric Power Research Institute (EPRI) guidelines. Our CGD services provide a framework to evaluate whether a non-qualified off-the-shelf product could be a viable substitute for an obsolete qualified component. The process involves technical evaluation of the product and an acceptance procedure. More specifically, we offer the following key interventions:
Functional and environmental qualification definition: We specify all the conditions in which the product should be able to perform its intended function.
Supply chain reliability evaluation: We evaluate how reliable and robust the product's entire supply chain is. This includes verifying compliance with applicable standards such as 10CFR50AppB, KTA1402, and RCCE, the quality management system (ISO 9001), and previous experience with the supplier.
Failure mode and effects analysis (FMEA) and safety functions: We leverage our diverse and multidisciplinary expertise for FMEA and to evaluate the safety functions. We gather relevant operational experience from a range of sources, including root cause analysis (RCA) reports, international databases, and working group discussions.
Acceptance plan definition: We define whether acceptance should involve special testing and inspection (Method 1), a commercial grade survey (Method 2), or source verification (Method 3).
Testing and witnessing: We also carry out the required tests ourselves or witness tests conducted by partner organizations.
Qualifying critical NPP equipment, also if it's complex or urgent
Laborelec has been providing qualification services to Belgian nuclear power plants for a decade. In addition to qualification services related to long term operation (LTO) and support on obsolescence issues, we have carried out many more one-off qualification activities for a range of NPP operators, some of which were particularly complex and urgent. Here are some recent qualification projects.
Qualification services for the ITER project
For the International Thermonuclear Experimental Reactor (ITER), Laborelec has successfully undertaken qualification tests for pumps, pressure regulators, and valves. We developed the test qualification procedures in accordance with a theoretical analysis of the operating conditions and the quality requirements, both during normal operation and during and after incidents. We then prepared the test setups before carrying out functional, thermal, and mechanical ageing tests, as well as a seismic testing programme.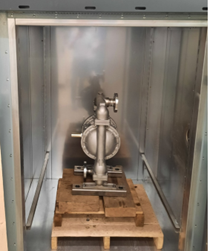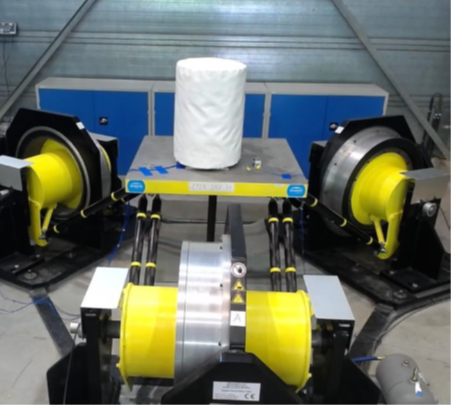 Qualifying critical solenoid valves for Tihange NPP
Laborelec provided qualification services for a series of solenoid valves at Tihange NPP. These valves are designed to open and close very quickly, for example to create a bypass or if atmospheric discharge is needed. They operate hydraulically with oil at a pressure of 150 bar.
The valves had to comply with qualification level 1EA (LOCA). We prepared the test setup and carried out functional, thermal ageing, vibration ageing, and seismic tests. In addition, we coordinated and witnessed the radiation and LOCA tests.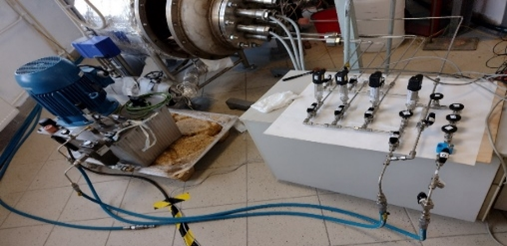 Emergency qualification of an electronic relay
For Doel NPP, Laborelec undertook emergency qualification of a relay on an circuit board following a last-minute design change where the new relay selected was not covered by the electronic circuit board's qualification file.
We carried out functional and seismic tests (OBE, SSE, and AOE), including chatter measurements. The qualification process was completed in less than a week.