Evaluating the potential benefits of renewable energy communities
ENGIE Laborelec is participating in AMORCE, a project designed to evaluate how beneficial renewable energy communities are for their members or the distribution system.
A renewable energy community (REC) is a community of citizens, often extending to small and medium enterprises and local authorities, whose electricity systems are connected virtually in such a way that they can optimize self-consumption of the locally produced renewable power.
Reducing the strain on the distribution grid
The primary purpose of RECs is to provide environmental, economic, and social benefits to community members or the local areas in which they operate. As such, they are believed to be an important tool in the energy transition. For example, RECs are thought to stimulate members to invest in additional PV capacity with the production shared optimally within the community at an attractive rate and with lower impact on the distribution grid. This could lead to less strain on the grid than in situations where consumers and prosumers behave individually rather than collectively. At the same time, it could help consumers reduce their electricity bills.
A flagship REC project in Wallonia
The AMORCE project is designed to figure out whether RECs can live up to this promise. The project was initiated by the Walloon Region of Belgium as part of its aim to increase decentralized renewable power generation, reduce energy insecurity, and boost the electrification of energy use in the home. It also aims to assess the societal challenges linked to this development and to propose consistent schemes and models related to pricing, protocols, and security for everyone concerned.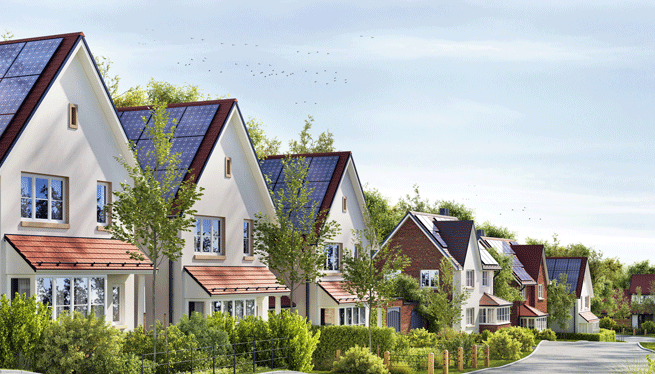 Developing scenarios and evaluating the potential
Launched in 2021, AMORCE is currently at the study phase. Laborelec is developing comprehensive virtual models to evaluate the viability and technical potential of the REC concept in four representative topologies: an apartment building in Brussels, a rural area near Marche-en-Famenne, a peri-urban area in Liège, and an urban street in Schaerbeek.
Laborelec project manager Benjamin Pierre outlines the technical challenge: "We are developing scenarios to evaluate the potential benefits, both for the members of the community and the grid operator." The results will also be shared with ENGIE Research and business units to evaluate the potential for introducing such RECs in Belgium and France.
Would you like to learn more about this project?