Where: Virtual live-online
The two days of training will provide an overview of the different battery technologies and the main challenge of assuring good performance and, at the same time, an energy storage system that is safe.The technical and operational integration challenges of energy storage systems will be discussed, with a focus principally on lead-acid and lithium-ion batteries. The seminar will discuss cell chemistries and their impact on performance, cost, and safety. The potential hazards will be explained, along with installation solutions to manage this risk, ranging from cell chemistry to packaging and container integration. A visit to the ENGIE Laborelec Batteries Lab control room is also planned.
What do you need to participate in a "virtual live-online" training session?
Astable Internet connection
A laptop or desktop computer (recommended), but you can also use a tablet or a smartphone with a larger screen
And a comfortable and quiet environment to allow full immersion in the virtual online experience. All participants are encouraged to have their webcams on.
Duration
Two days
Registration fee : €1450
12-13 May 2020
ENGIE Laborelec
Virtual live-online
Trainers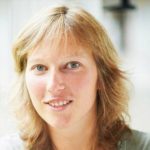 Héloïse Gennart has worked for more than 10 years in risk management, more specifically on the explosion risk. She is experienced in risk analysis, has prepared Explosion Protection Documents, and has carried out safety audits on existing installations. For several years, as part of ATEX studies, Héloïse has audited and adapted working procedures for lead-acid battery installations. Her expertise has extended to lithium-ion batteries and developing safety guidelines for energy storage systems.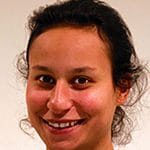 Elise Nanini-Maury has been an expert in electrochemistry at ENGIE Laborelec since 2014. She currently manages technical projects in a number of areas, including energy storage in electrochemical systems such as batteries and battery safety.Elise is also responsible for collaborative projects related to energy storage interfacing with research centres and universities.
Programme
Chapter 1: Introduction
Chapter 2: Energy storage
Energy storage technologies
Energy storage from frogs to space
Chapter 3: Battery families
Main terminology
Overview of battery chemistries
Summary of technologies
Chapter 4: Potential hazards of batteries
Main hazards
Temperature rise reasons
Chapter 5: Design features from the cell to the installation:
Cell level design
Module and rack level
Container design
Chapter 6: Future of batteries
Next generation of battery chemistries
Resources and ethics
Chapter 5: Design features from the cell to the installation:
Visit batteries lab
Conclusion
Bring your own cases and get answers to your questions
You are most welcome to ask questions during the webinar and bring specific cases for discussion. Our experts will offer their advice, and any questions not answered during the webinar will be handled by email follow-up. Questions can be asked in English, French or Dutch.